Products that feature your school name and/or mascot are must-have items for any middle school. Follow these 10 tips and tricks to create custom products for your middle school.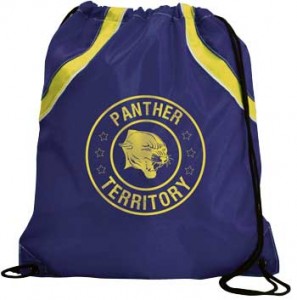 Customization Steps
1. Choose the product you want to customize.
2. Pick your school colors.
3. Find your mascot. Seach our graphic library on andersonsmiddlezone.com now. We have hundreds of imprint designs to choose from.
4. Choose your text.
5. Choose the layout* of your text and/or design. We have dozens of combinations to choose from.
TIPS & TRICKS:
1. Abbreviate your school name. This is the perfect alternative if your middle school name is longer than most schools. It will also look better on smaller products like key chains.
2. Order more and save. You can always use excess custom products for other middle school events, awards, or to stock up for next year.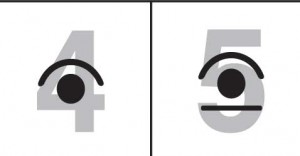 3. What is a layout?* A layout is the arrangement of your text and imprint design and the way it will be printed our your custom product. The dot represents your design and the line(s) represent your text.
4. Don't forget to order early. Our production times are business days only and do not include shipping days.
5. Marketability. No matter what your custom imprint is, it can help market your school in your community. It will increase your school's visibility and get your name out there. It will increase school spirit!
6. Proof your design. You want your message to come across in a strong way. Whether you choose one of our imprint designs or use your own original art ($25 charge), always make sure everything is correct on the proof you receive.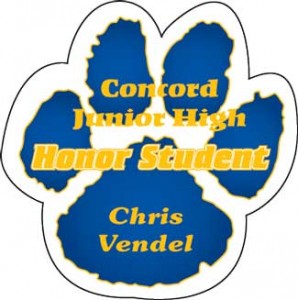 7. Personalized products. Middle Zone offers personalization on select products. This means you can add individual names! Personalized products, like Lanyards or Magnets can be handed out as awards for specific students throughout the year.
8. Try it before you buy it with our Sample Program. Take advantage of this unique program. You can view many of our custom products before you order them, so you can see the quality you will be getting. You can order up to $20 of samples!
9. Background graphics. This is another unique program we offer. Add a background graphic to select products we offer to create items that are even more unique to YOUR school.
10. Two-color imprints. Some of our custom products have a second color imprint option. This is a great choice for middle schools with 2-3 school colors. Call us at 1-800-562-4767 to inquire about two-color imprinting for your custom product.