Need a new way to liven up your middle school dances, carnivals, or parties? Set up a photo booth where students can have tons of fun posing for silly photos. Students will love these because the photo booth will give them a chance to let loose and de-stress, especially around mid-terms or finals. Use any of these five ideas to create fabulous, fun photo booths at your next middle school event.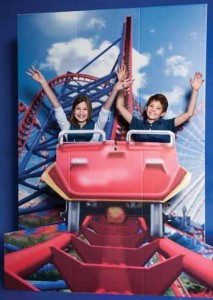 1. Photo Scenes are special structures that usually depict a fun or silly scenario that students will love posing with for photo ops. Choose from roller coasters, silly shark scene, scary movie theater, and more. Set up one Photo Scene or several at school dances to keep your kids engaged all evening.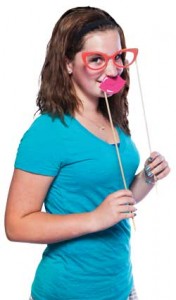 2. Photo Props are hand-held ways to enhance your silly photos. Props are available in a variety of themes, from Superhero Props to Paris Props to holiday-themed Props. These unique items assemble quickly and are the perfect way to let your middle school students be silly at school dances or carnivals.
3. 360º Selfie Photo Op is a unique structure that offers FOUR silly photo ops in one! All you have to do is choose four background graphics, order it, assemble it, set it up, and watch your kids take selfies all night long. This 360º Selfie Photo Op is a great investment for middle school events because it saves you time and money.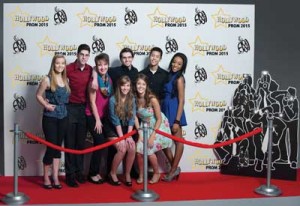 4. Step and Repeat Walls with Red Carpet are a great way to give your students the celebrity treatment. The unique wall structure can be customized to fit your event or theme and then set-up with a red velour runner so it resembles a Hollywood red carpet area. You can even add red velour ropes for a more authentic look. Students will really love this idea because they can get a larger group of BFFs in one photo!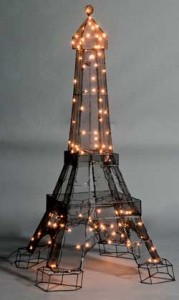 5. Wire Structures are another great idea for photo booths because they are compact, portable, assemble quickly, and store easily! Most wire structures include attached mini lights for a fun effect. The large, light-up structures provide great photo ops for any school dance. Make sure you have plenty of photo props for students to pose with, too!
What type of Photo Booth does your middle school use for school events? Tell us your ideas!