Are you ready for Spirit Week?
What are your elementary school's Spirit Week traditions? Whatever they are, use Spirit Week as a time to promote school spirit, unify the student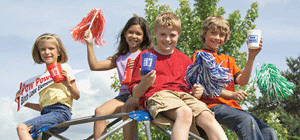 body and make fun memories your students and teachers will cherish for a lifetime. Some fun Spirit Week ideas:
1. Deck the Halls!
A hallway decorating contest is a great way to show both class pride and school pride, and there are a lot of hallways to go around, so everyone who wants to can get in on the fun. Assign each class a hallway and let them decorate the walls with murals, background paper, gossamer, banners, paint, tissue pomps with pomps paste, and more. Take pictures for the school paper, yearbook and your school's website!
2. What's your Theme?
Theme days are a Spirit Week tradition in many schools. Students look forward to dressing up each day to match that day's theme.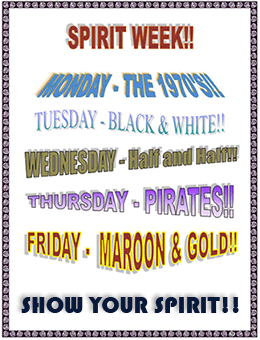 Some possible theme days:
Superhero Day
Hippie Day
Nerd Day
Class Color Day
Hollywood Day
Blast From the Past Day
Decade Day (60's, 70's, 80's…)
Celebrity Day
Favorite Movie Day
Hawaiian Day
Pajama Day
Wacky Hair Day
Dress-up Day
Western Day
Tie Die Day
Crazy Hat Day
Camo Day
Twin Day
Sports Team Day
Beach Party Day
Spirit Wear
3. Lunch Time Isn't Just for Eating Anymore!
Give students something to do during lunch besides eat that will get them into the "spirit" of Spirit Week! Incorporate ideas from that day's Spirit Week theme into your lunchtime Spirit Week activities.
Name That Tune
Karaoke
Trivia
Game Show
4. Get Into the Spirit of Giving!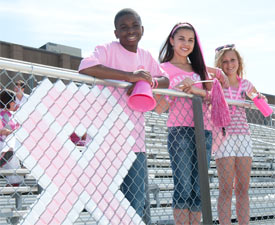 With more schools into volunteering and charitable giving these days, this is a perfect idea for your school's Spirit Week fun. Choose a local charity and see which class can raise the most money, items or time for the organization. Consider organizing a Pink Out event to inspire your students and community to help make a difference and raise breast cancer awareness.
5. Go Green!
Promote school spirit by having a school-wide recycling contest. See which class can recycle the most paper, bottles, glassware and more. At the end of the week, take all the recycling to a recycling center and donate the money you make to a charitable cause or causes of each classes' choosing.  Make it part of the Spirit Week fun for each class to vote on which charitable organization they'd like to donate their Spirit Week recycling earnings to!
For more Spirit Week ideas, see more of our School Spirit products to plan your perfect Spirit Week.