Books have been an important part of society for centuries. It may sound cliché, but children today have a lot of 'distractions,' like games, social media, and the internet, that vie for their attention. You and your school can help shift the focus back onto books and the magic of reading with the help of these fifteen ideas.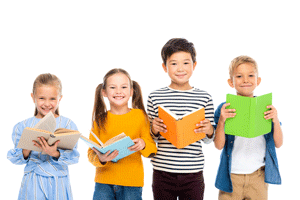 Readathon Fundraiser
Organizing a readathon has two huge benefits. It gets your students excited about reading and, of course, raises money for your school. Work with a readathon company to help put it together or organize the event yourself. From donations, timing, and publicity, to choosing a theme and offering small prizes, this is a big, rewarding reading event for your elementary school.
Book Swap
Hold a book swap right before a winter or summer break–this ensures kids always have something to read! Have students bring 1-2 gently used books to swap for others. Make sure to send a note home to parents beforehand that asks permission to do this and/or assure them the books will be returned by a certain date.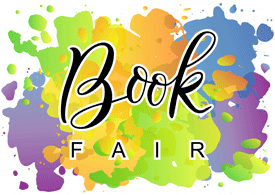 Book Fair
Having a book fair is a traditional, but favorite, event for many elementary schools. Freshen up the idea with a theme, like a treasure hunt or mystery night and use decorations and banners to bring it to life.
Family Literacy Night
This unique event demonstrates the value of reading and learning, and is a wonderful tool to get parents and family members to work together to help nurture young readers. Schedule your literacy night at the end of a readathon or pair it with a book fair. Read more about a literacy night here.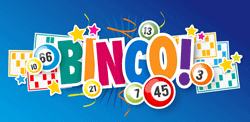 Book Bingo
A BINGO night with a twist! Use books as prizes or create special cards with reading challenges that students can meet throughout the year. The first student with a "coverall" BINGO gets a prize.
Reading Challenge
Set an overall reading goal for your elementary school to read for 100,000, 500,000, or 1,000,000 minutes before the end of the school year. Choose an amount that fits your school size and celebrate when you've reached your goal! Customize our Thermometer Tracking Chart to record your monthly progress!
Author Visit
Invite a children's book author to your school, if your budget allows for it. Don't forget to ask your local library or bookstore about author visits and create a partnership with them.
Read Across America
This event is held every year on March 2 by the National Education Association to celebrate reading. Check out the NEA website to find many different ways to celebrate.
Little Free Library
Setting up a little free library is a fantastic way to encourage reading in your community. It's a fun complement to traditional, larger community libraries and it encourages children to donate books and get involved.
Short Plays Based on Favorite Books
Perform a series of short plays or skits that are based on students' favorite stories! Kids of all ages can participate and it will get them excited to read certain books when they reach that grade level.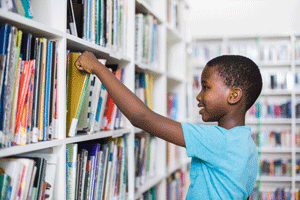 Field Trips
Schedule a trip to your local library or bookstore. This can be done as a special "end of the week" treat or coordinate your field trip with an author visit! If there is a local college or university library, work with the staff about a field trip for your older elementary school students.
Book Raffle
When you have a new book (or two) for your classroom, raffle off a chance to be the first to read the new book to the class!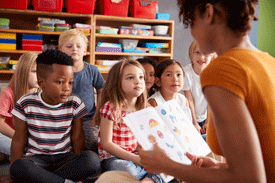 Read Aloud
Reading books out loud is a common occurence for younger grades (kindergarteners, first grade, etc.), but don't forget about your fourth and fifth graders. You're never too old to listen to a good book.
Get Parents Involved
Whether it's weekly emails, monthly sit downs, or planning reading events with volunteers, get parents involved with your students' progress. Parental involvement and support in and out of the classroom typically has a positive effect on students; reading skills will blossom and confidence will increase!
Lead By Example
We know it's easy to check your email or social media while students work. Make sure you always have a book on your desk. There's no better way to show kids that it's fun to read than by actually reading a book!
Need more ways to promote reading in your school? We can help. Shop now at itselementary.com