One of the best ways to rev up school spirit and increase school pride is with a mascot for your elementary school, and It's Elementary can help you! Our high-quality mascot costumes are must-haves for school fundraisers, pep rallies, parades, sports match-ups, Track and Field Day, back-to-school celebrations, graduation, and many other elementary school events. Check out these six reasons why our mascots are the best.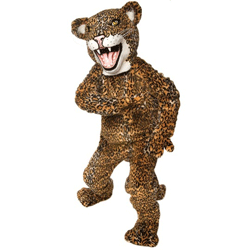 Reason #1: The Wide Variety
We know it may sound cliche, but we have more than lions and tigers and bears. Our 25+ school mascot costume collection includes a variety of birds, cats, dogs, insects, reptiles, and other members of the animal kingdom. There's even a mythological dragon available! Friendly and fierce versions are options for other mascots, too! No matter what you're looking for, you can find the perfect costume for your elementary school.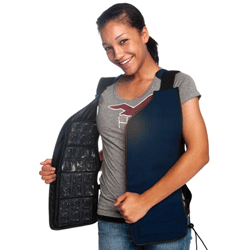 Reason #2: Includes Cooling Fan
All of our professional quality mascot costumes include a convenient cooling fan run by a 9-volt battery built into the head portion. Anyone who wears your costume will stay nice and cool performing at various elementary school events! A Cold Vest and Cold Collar (sold separately) are additional ways you can ensure the comfort of the person inside.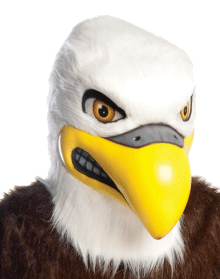 Reason #3: Handcrafted Costumes
All of our elementary school mascots feature handcrafted details. Expert artisans design, sculpt, manufacture, and/or hand-paint the body and head portion of each costume. They pay particular attention to each head portion, since it features the most details! They are made from lightweight, molded foam and latex for durability and longevity. In addition to the cooling fan mentioned above, the head portions also include a screened vision panel and extra ventilation panels.
Reason #4: Made in the U.S.A.
Our menagerie of mascot costumes are designed and manufactured right here in the United States. By purchasing one of our amazing mascots, you can be proud that you're supporting an American business.
Reason #5: Easy Care
Clean and care for your Mascot Costume like most other wearables! Here are a few tips for keeping your costume in tip top shape:
After use, wipe any moisture from inside the head with a clean cloth
Lightly powder the inside of the head with talcum powder to keep away moisture
Do not wet or clog the built-in fan
Bodies and mitts are machine washable on gentle cycle
Line dry and brush them as needed
Follow any instructions about how to put on the costume to ensure the life of it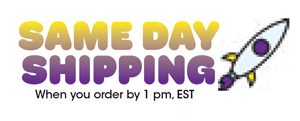 Reason #6: Costumes Ship the Same Day
One of the best things about our mascot costumes is that you will receive yours quickly if you need it for a last minute pep rally. If you place your mascot order before 1:00 p.m. EST, we can ship it the same day you order!
After reading all about our mascot costumes, you must be excited to start shopping. Check out our costumes now. If you don't see exactly what you're looking for, give us a call at 800-229-3258, we may be able to help.