Let's face it, the end of the school year can be downright dreadful. The kids are getting antsy and their attention spans are almost non-existent. Planning some fun activities will benefit both you and them.  Stir up the schedule, give them something to look forward to and something to remember the year with. Here are 8 ideas to make the last weeks of school more bearable and almost unforgettable.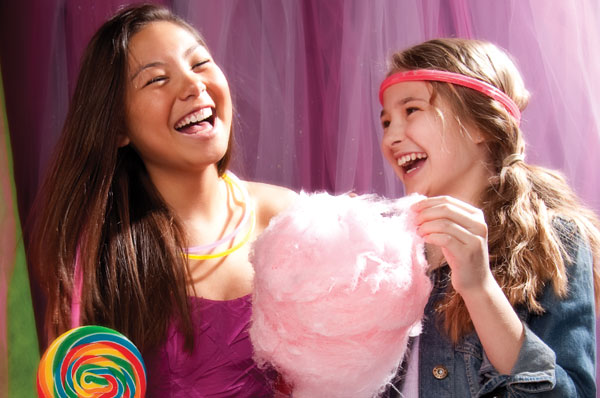 Balloon Countdown
Hang inflated balloons from your classroom ceiling with colorful ribbons. Inside each balloon tuck a fun activity for the next day. Hang enough for your allotted time (1 week, 2 weeks, 1 month, whatever you choose) At the end of each school day, kids get to choose one balloon and pop it, to find out what fun the next day holds. Some ideas: PJ Day, Hat Day, Math Olympics (or other fun learning game), Movie Day, Treat Day, Picnic Lunch Outside Day, etc. Use your imagination to come up with activities that will give them something to look forward to each day.
I Admire You Because…
Have kids create a booklet of all the ways they are admired, and remembered. Give each student enough pieces of paper to write a positive message to each classmate. Tell them to write something nice, something they admire or remember about each classmate. Each child can staple their papers together to create a book of wonderful things about themselves. This activity is a great way to boost self esteem in all students and to help all kids become more aware of the people around them.
T-Shirts
Have a t-shirt day, kids decorate their shirt and have their friends sign the back. Have kids bring in a shirt, or get cute t-shirts with your school name, mascot, logo or classroom slogan. Decorate the shirts with tie-dye, or freestyle with fabric markers.
Class Awards
Recognize each student for something they excel at. Create enough categories so that each student receives an award and recognition. For extra fun have the class vote for each category. Hand out certificates, pins, pencils, or any small token to recognize and reward each child.
Summer Shovel Treat 
Make these cute shovel treats for your kids, fill a small plastic bag or some clear cellophane with a treat of your choice, and attach it to a shovel with a ribbon and cute tag. They make a perfect end-of-year favor (for even more fun, give them a bucket too and attach a tag, "Hope your summer is buckets of fun!").
Summer Bucket List
Help your kids write a Summer Bucket List. Encourage creativity, and realistic goals. Include some fun ideas as well as brain building activities, like reading "X" number of books, counting sea shells on the beach, measuring rainfall, etc. Attach their list to an actual sand bucket and shovel and send home with them on the last day as a good year/good-bye favor.
It was a Banner Year!
Make a banner for the new class coming in next fall. Your kids can share their messages with them. Start with a blank vinyl banner. Using poster markers or paint pens write something like "Welcome 7th Graders" and then have your kids write a short message, tip, advice or memory from the year to welcome the new kids next fall.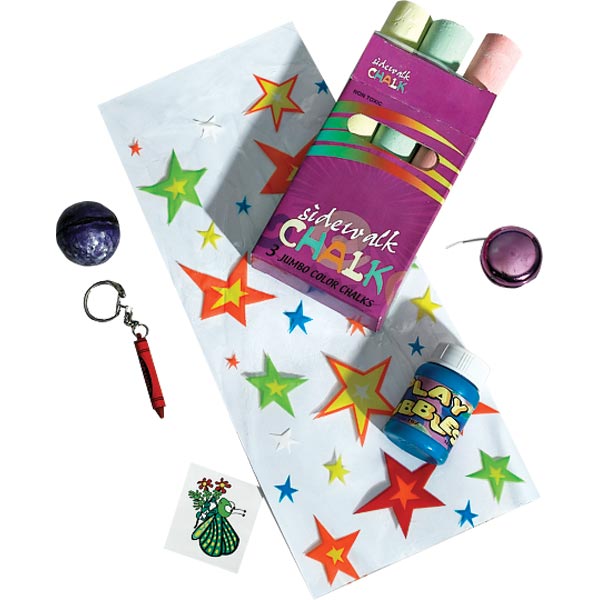 Summer Fun PackSend your kids off with a Summer Fun Pack.  Super affordable and tons of fun for summer. A cute cellophane bag holds sidewalk chalk, a yo-yo, jumbo bouncy ball, bubbles, a key chain and more!  Don't let those middle school kids fool you, they are still young at heart.