Kids spend more years in their elementary schools than in any other school at one time, so graduating from 5th grade and moving on to middle school is a huge deal. Middle school will bring more independence, more expectations, and more responsibility for students, and less parental involvement in classroom activities. To mark this milestone for both students and their parents, here are some fun and memorable ways you can celebrate 5th grade graduation, either as a class or as a grade.
Award Ceremony
One of the more traditional ways to celebrate 5th grade graduation is with an end-of-the-year awards ceremony. There are several ways you can do this. If you are having an actual graduation ceremony, you can include presentation of awards as part of graduation. If you are not having a formal graduation ceremony, but want to be able to present awards, consider hosting an Awards Night for your students and their parents. Go all out, Hollywood style, with a red carpet walkway and a walk of fame with a star for each student. Present awards for all the basic things, like academic achievement (Honor Roll, Reading, or other subjects), leadership, character, attendance. For a unique twist, consider presenting some fun awards, too, like: Best Smile, Friendliest Student, Class Clown, and Most Artistic. Present customized awards, like these, at your awards ceremony: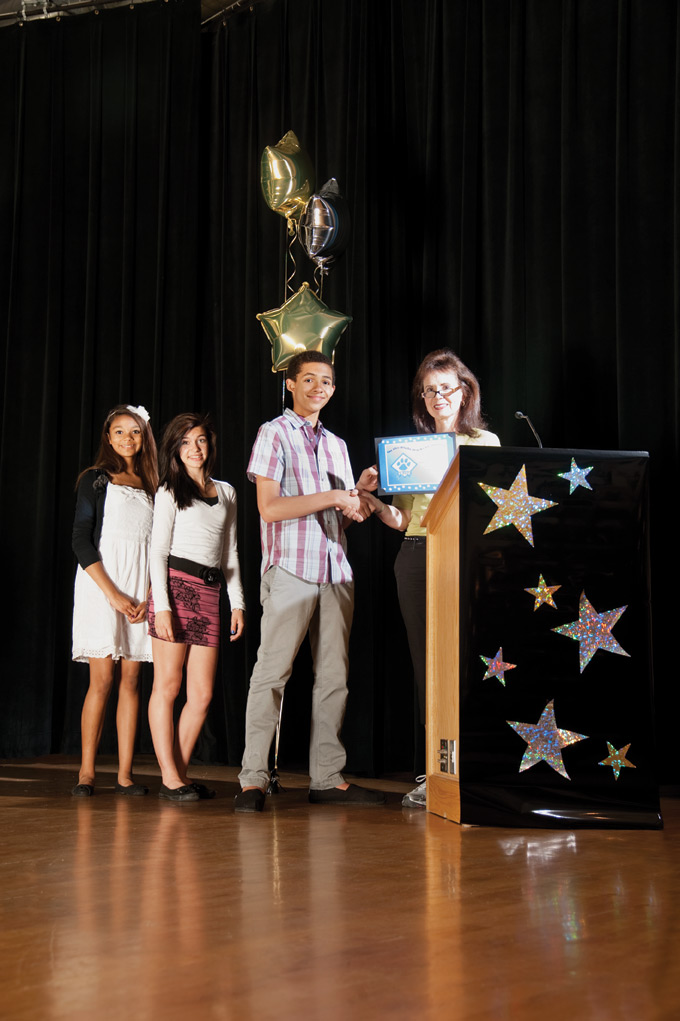 • Dog Tags
Class Picnic
If the weather is nice during the last week of school, why not have an outdoor party, like a picnic, to celebrate 5th grade graduation? Either have your class (or grade) picnic on school grounds, or go to a local park where there is space for kids to run around and play. Set up a food table or concession stands with standard picnic fare, like hot dogs, burgers, veggies, chips, salad, and bottled water or soda. Be sure to include a few carnival games (like ring toss, lawn bowling, milk can knock down, and even a duck pond, to keep kids entertained. To make it even more enjoyable, make your picnic a Family Day and invite parents, siblings, and grandparents to join in the fun.
Graduation Party
A fun party is a great way to celebrate 5th grade graduation, and you have so many options when it comes to throwing a celebratory bash at your elementary school. If you are having a graduation or Moving Up ceremony, consider having a party directly afterwards, so parents and families can be part of the festivities. If you are not having a formal ceremony, you can still have a party to celebrate graduation. Choose a day close to the last day of school, and be sure to invite parents and families. Check out these fun ideas for parties to celebrate your graduates: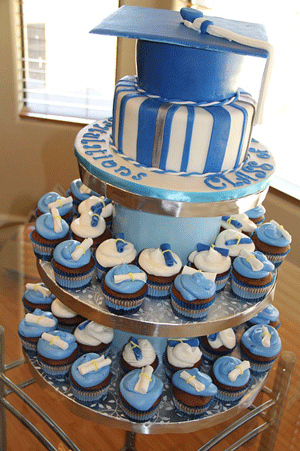 • Pizza Party
• Cake (or cupcake) and Punch Party
• Banquet
• Ice Cream Social
Overnight Lock-in
When teenagers graduate from high school, they often participate in a Senior Class Party, which involves an overnight party inside the school. You can do the same type of thing for your 5th graders to celebrate their graduation. Choose a Friday Night and make it clear that once students arrive for the party, they will not be allowed to leave the building until the party is over the next morning. This will keep everyone safe and accounted for all night long. Be sure to offer food (pizza or concession-style food), beverages, and lots of fun activities to keep students occupied all night long. Try some ideas like these:
• Photo Booth/Selfie Station
• Video Games
• Movies
• Board Games
• Karaoke
Movie Night
Make your 5th grade graduates feel like VIPS with a fun Movie Night event to celebrate their graduation. Either choose an evening and show a few movies, or make it an all night event where you show movies from dusk until dawn. Set up a "movie theater" in your school auditorium, gym, or cafeteria, and show popular films kids love. Don't forget to include a red carpet walkway, roped railings, a ticket booth and concession stands to add the perfect touches to your graduation Movie Night.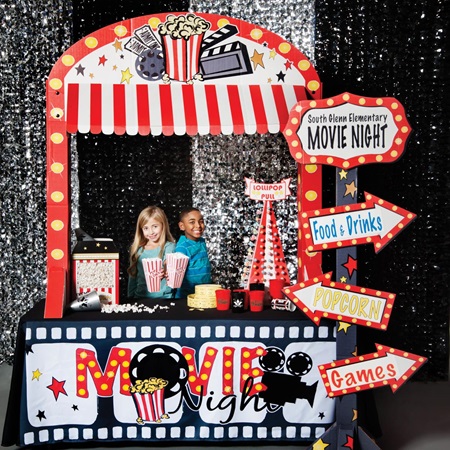 Off-site Adventure/Field Trip
Most field trips during the school year– trips to the State Capitol, art museums, nature centers, and the like-are designed with education in mind. To celebrate 5th grade graduation, treat your students to an off-site adventure that is strictly for fun – no learning required. Going off site for a fun field trip will make your students feel extra special and will give them lasting memories of their final days of elementary school. Consider a field trip to places like these:
• Local Park
• Zoo
• Amusement Park
• Boat Cruise
• Arcade
Elementary school is a special and memorable time for your students, so be sure to mark the milestone of 5th grade graduation by giving your students a send off they will love and remember for a lifetime.
Are you ready to celebrate 5th grade graduation at your school? We have everything you need.
Shop now at itselementary.com