At some elementary schools, 5th grade is the last grade before students move on to middle school, and celebrating 5th grade graduation is a tradition schools use to mark this rite of passage. Here are some fun and easy ideas for 5th grade graduation gifts – in a variety of price ranges to fit your budget – to help give your students a special and memorable graduation.
1. Electronics/Technology Gifts
5th grade graduation is a great time to present your students with the technology gifts that they love so much these days. When it comes to electronics gifts, you can go relatively inexpensive or give bigger, more elaborate gifts, depending on the size of your graduating class and the budget you have to work with. Here are some fun technology 5th grade graduation gifts in a variety of price ranges for you to consider:
• Wireless speakers
• Chargers
• Digital cameras
• Ear buds
• Scientific calculators
• Tablets or laptops
• Flash drives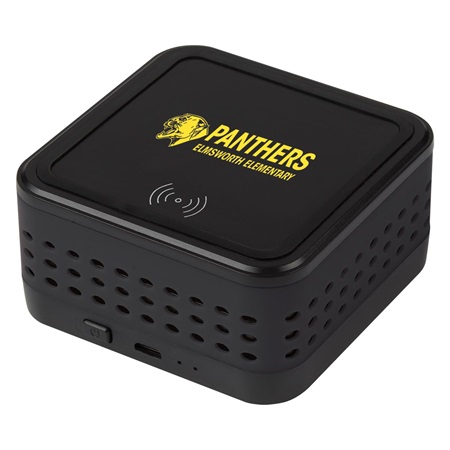 2. Autograph Photo Frames
Autograph photo frames make wonderful keepsakes for your elementary school graduates. Before the end of the year, collect signatures from students in all 5th grade classes and have a photo taken of each class. Get the signatures printed (by class) on white photo frames, insert a class photo in each frame, and present the autographed frames to students as memorable 5th grade graduation gifts. Years later, students will love to look back at their class photo and autographed frame and remember the great times they had in 5th grade.
3. Candy Bouquets
Colorful, budget-friendly candy bouquets as sweet ways to commemorate the graduation of your 5th grade students. Gather up tasty treats, from chocolate bars to lollipops, arrange them in a bouquet shape (you may have to use double stick tape to accomplish this), and insert each bouquet inside a custom tumbler or mug to create delicious and fun graduation gifts for your students.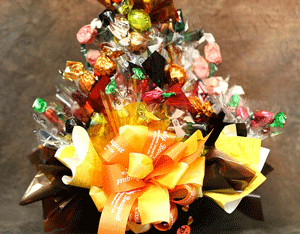 4. Roster T-shirts
Roster T-shirts are great memory-makers for your students. They feature student names printed on colorful shirts, so students will always remember the other students in their class. You can either submit a roster of printed names or student signatures to have printed on your roster shirts. Be sure to collect size information from each student, and order the shirts early to accommodate printing time. Present roster tees to students before graduation, so they can wear them during the ceremony, or hand them out at your class graduation celebration after the ceremony.
5. Yearbooks
Yearbooks are traditional year-end student gifts for many schools, but often, they are full-school yearbooks that feature all grades and include all-school activities. To give your 5th grade graduates a memorable graduation gift, consider doing a special yearbook exclusively for the 5th grade or for each class, so you can really focus on special memories specific to your class or grade.  You'll need to start your yearbook at the beginning of the year. Fun ideas to feature in your yearbook include:
• Photos of students from the start of the school year and the end of the year
• 5th grade activities
• 5th grade concerts, plays, or programs
• 5th grade academic activities (spelling bees, science fairs, etc.)
• 5th grade celebrations
• Memorable news stories of the year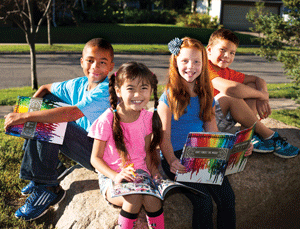 6. Books and Bookmarks
They may be graduating, but that doesn't mean learning needs to stop for the summer. Keep your students engaged with learning all summer long and get them prepped for middle school by handing out books and bookmarks as 5th grade graduation gifts. If you have a small class or grade, you can customize the books you choose for each child, based on his or her interests and personality. For larger groups of graduates, choose a few books with wide appeal. Present the books inside a custom backpack and add a custom bookmark.
7. Gift Cards
When in doubt, choose gift cards as 5th grade graduation gifts. They're student favorites, easy to get, and can be very affordable. Students will love gift cards to:
• Movie theaters
• Amazon
• Google Play
• iTunes
• Local restaurants
• Local attractions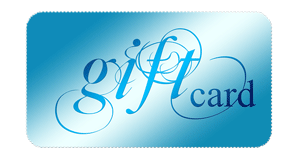 8. Personalized Water Bottles
Water bottles are staples in kids' lives these days, and kids love it when they have their very own bottles for use at home or on the go, so personalized bottles make amazing gifts for your 5th grade grads. Either choose water bottles that come personalized with a student's name, or make your own. Just grab some solid color (dark, opaque colors work best) water bottles, stencils, and some paint. Choose a water bottle for each student and stencil his or her name on the front to create a personalized gift for each graduate.
9. Backpacks or School Bags
By the end of the school year, students' backpacks are most likely worn out and unusable for next year, so why not present your 5th grade grads with fun new backpacks or bags that they can use throughout the summer and well into the next school year. Choose bags that you can customize with an inspirational message or the name and logo of your students' middle school. Your grads will love their new "big kid" bags and will be proud to use them to carry everything from homework to gym clothes.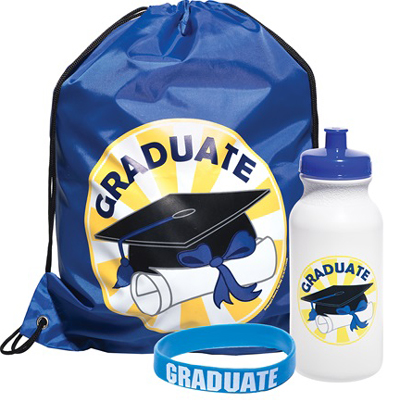 10. Summer Survival Kits
Present fun 5th grade graduation gifts for your students in the form of summer survival kits. Gather things your kids will use during summer vacation and put them inside a backpack, basket, plastic bucket, or box for easy presentation. Some possible items to include in your summer survival kits are:
• Books
• Mini sports balls or beach balls
• Water bottles or tumblers
• Gift cards
• T-shirts
Make sure your students have memorable 5th grad graduation gifts to mark their transition from elementary school to middle school. Every time they use their graduation keepsakes for years to come, they'll remember the great times they had in 5th grade.
Are you ready to present your students with amazing graduation gifts? We have everything you need. Shop now at itselementary.com