Make Teacher Appreciation Week an extra-special week of memories for your hard-working elementary school teachers. Organize a week-long program that recognizes your teachers' dedication and appropriately thanks them for everything that they do for your school and students. We have six cool ideas to totally "rock" your teachers during that week (or any time). Choose one or two of your favorite ideas,or use a different idea for each day of Teacher Appreciation Week.
1. Brag Up Your Teachers with Bags
Hand out tote bags, messenger bags, backpacks, or lunch bags with trendy recognition slogans to your elementary school teachers. Quality, durable, and functional bags with inspirational appreciation designs are practical alternatives to the standard certificates or pins. Your teachers will really appreciate the thought behind these bags.  FUN TIP: Stuff your appreciation bags with smaller functional gifts like candy, T-shirts, key chains, lanyards, coupons, and more.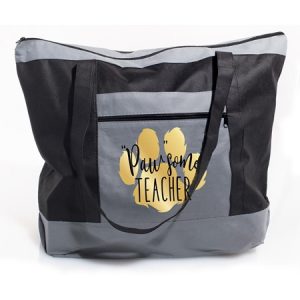 2. Tech It Out
Most of your busy elementary school teachers deal with cell phones, tablets, and other electronic items on a daily basis at school and at home. Electronic accessories like phone pockets, power banks, ear buds, wireless speakers, and cell phone holders make functional gift choices for Teacher Appreciation Week. Convenient technology accessories are welcome additions for teachers' phones and tablets, and keeps them organized.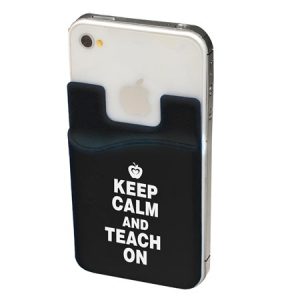 3. Think Drinkware
Make sure you have lots of functional gifts for Teacher Appreciation Week, like drinkware, that your elementary school teachers are sure to use a lot. Whether you choose a water bottle, tumbler, or ceramic mug, we've got the perfect drinkware appreciation gifts for your teachers. You can choose custom imprinted drinkware featuring your school name and logo or coordinate your drinkware with other gifts by choosing tumblers or mugs with appreciation messages.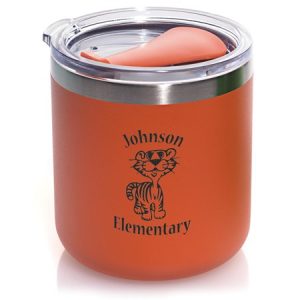 4. Appreciation Gift Sets
Appreciation gift sets are the ultimate ways to recognize the dedicated teachers at your elementary school. Each set includes 5 fun gifts with the same design, so you can give a coordinated gift each day of Teacher Appreciation Week.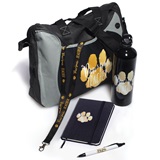 5. Let Them Do Lunch
A great way to show your appreciation for your dedicated school teachers is to throw them an appreciation lunch to thank them for all their hard work. There are several ways you can do this; choose the one that works best for your school:
• Have a catered meal during the school day and let teachers come and eat as they have time.
• Host an off-site lunch on a weekend at a local restaurant. 
• Fill reusable appreciation lunch bags with delicious lunch foods and hand them out to teachers on a designated day during Teacher Appreciation Week. Teachers can eat when they have time and keep the lunch bag as a functional appreciation gift. 
• Throw a pizza party. Order in a variety of pizzas, and keep them coming throughout the day, so teachers can eat lunch at their leisure and come back for an afternoon snack later.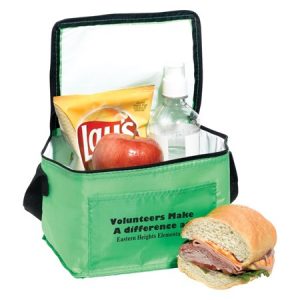 6. Teachers' Lounge Makeover
Create a colorful display or party space quickly and easily for Teacher Appreciation Week with a teachers' lounge makeover. You can make subtle changes, like adding new tablecloths or artwork, or you can go all out with fresh paint or wallpaper, new furniture, updated reading material, a new TV, and new vending machines. Giving the lounge a makeover is great way to mark the last day of Teacher Appreciation Week and to keep your teachers going strong for the rest of the school year.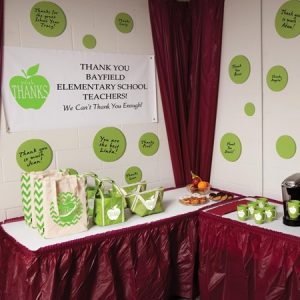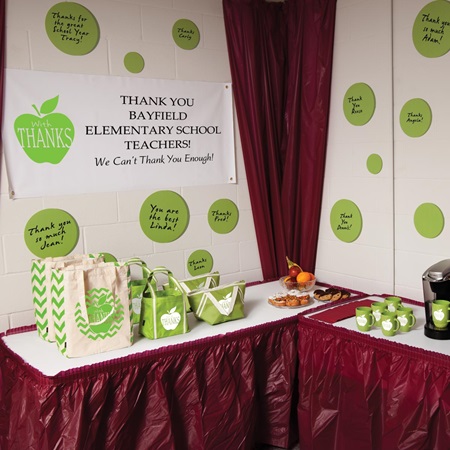 Are you ready to recognize your amazing teachers for Teacher Appreciation Week? We have everything you need. Shop now at itselementary.com.