Raising money is an essential part of most school years, but people get tired of the same old ideas. This year, ditch the popcorn and wrapping paper sales and put the "fun" back in fundraising with these five ideas for a unique elementary school fundraiser.
1. School Supply Kits Fundraiser
Fill backpacks or tote bags with an array of must-have school supplies, including notebooks, folders, pencils, crayons, rulers, erasers to create a school supply kit that you can sell as a school fundraiser. Sell the kits at Kindergarten round up, orientation, Open House, school concerts, athletic games and other school events. Choose backpacks and school supplies with a fun design or get them custom imprinted to match your school. Custom products are more prestigious, so you can sell them for a bit more money.
2. Hat Day School Fundraiser
This is a fun school fundraiser similar to Spirit Week theme days. Designate a day as Hat Day and let students, teachers, and staff pay a small fee ($2-3) to wear hats on that day. Hand out prizes for the funniest or most unique. Consider doing this every month, or at least several times a year, with different themes.
A fun alternative to this idea is to purchase novelty wearables, like sunglasses, beads, bandanas, headbands, or even t-shirts,and sell them to students and staff. Then, designate a special day where everyone can wear these items to school. Take a school or class photo to commemorate the day.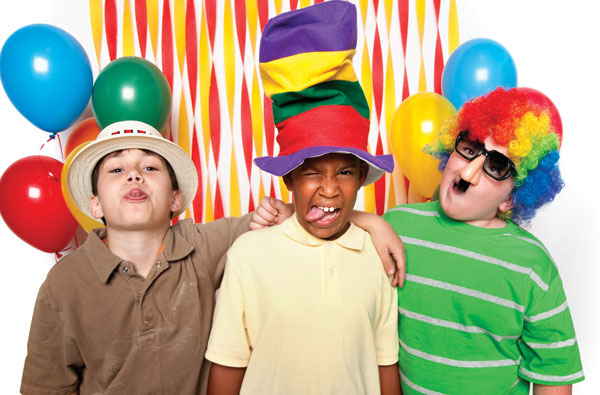 3. Principal Challenge Fundraiser
This is a unique school fundraiser guaranteed to raise a ton of money! Get your school's principal on board to complete a challenge if students raise a certain amount of money in a certain amount of time. Students will love the idea of putting their principal in an uncomfortable position, and they will strive to raise as much money as they can. Some fun challenge ideas for your principal:
• Shaving his or her head
• Dyeing his or her hair a funky color
• Being duct taped to a wall
• Getting covered with chocolate syrup and sprinkles (and a cherry on top)
• Being bombarded with silly string
• Sleeping on the roof of the school for a night
4. Color Walk School Fundraiser
A color walk (or color run) is a great way to raise funds for your school – and a fun way to get parents and community members involved and engaged with your school. Choose the length of your walk (1 mile, 2 miles, 5K), and have walkers collect pledges based on participation or per mile. Station volunteers at various increments to spray participants with washable paint, so walkers are covered in a rainbow of colors when they reach the finish line. Be sure to let participants know to wear old clothes (or all white) for this walk, in case the paint doesn't fully wash out. To maximize your profit, consider selling custom t-shirts customized especially for the event.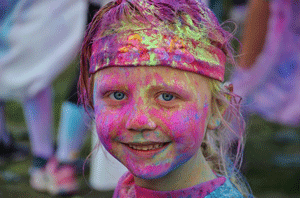 5. Teacher Talent Show Fundraiser
You'll raise a lot of money with this unique school fundraiser. Let your teachers and staff strut their stuff on stage with a fun talent show. Students and parents will be eager to pay to watch their favorite teachers and staff members sing, dance, juggle, act, recite poetry, twirl a baton, or do whatever they do best. Sell popcorn and beverages to maximize your profits for this fundraiser.
Unique elementary school fundraisers like these will make raising money for your school fun and engaging for your students, teachers, staff, parents, and community – which means for profit for your school.
Are you ready for your school fundraiser? We have everything you need. Shop now at itselementary.com