For PTO members, planning and organizing a middle school dance for students in their preteen years can be a lot fun, but also has unique challenges. You need to provide middle school students with a night of "grown-up," but age appropriate fun and excitement that can lure them away from texting and SnapChat. Try using one or all of the following ideas at your next middle school dance to get your students interacting and engaging with each other.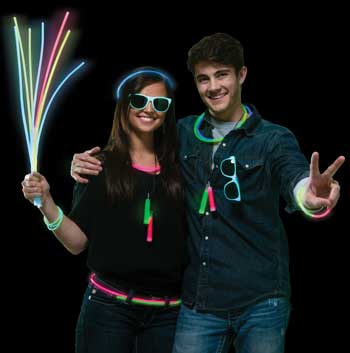 1. Glow gear
Give students a glow item like jewelry, sunglasses, or glow sticks when you take their dance tickets at the door. It won't be long before you see your kids literally glowing on the dance floor. Quick Tip: Bury glow sticks in a bowl of ice at your beverage table. Students will love the fun effect when they get a drink of water.
2. Bubble machine or fog machine
Invest in a special effects machine like a bubble or fog machine, and use it at your next school dance. This is a great way to surprise your dancers and will encourage more students to get out on the dance floor and enjoy themselves. Quick Tip: Don't use the machine at EVERY dance. This will keep your students on their toes, and they will look forward to going to more dances to experience it again.
3. Strobe lights and party lights
Create a club-like effect— safely—in your middle school gymnasium or cafeteria with special lighting effects machines, like strobe lights. Students will be more likely to get up and dance, mingle, and have fun if there's an energizing light show.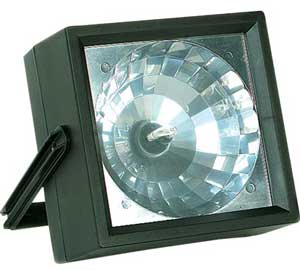 4. "Grown-up" Dance Themes
Middle school students tend to be in hurry to grow up. Recognize this fact in your choice of school dance theme. Age-appropriate, "grown-up" dance themes include masquerade night, Hollywood night, big city bash, Paris adventure, Arabian night, or a Gatsby theme.
5. Fun activities
Today's middle school students may think school dances are outdated because they think it's just about dancing—under the watchful eyes of teachers they see every day. Include other "non-dance" activities at each dance, and promote this on posters and banners. Some ideas are:
• Karaoke
• Shoot-out basketball game
• Photo booth
• Door prizes (iTunes cards, gift certificates, etc.)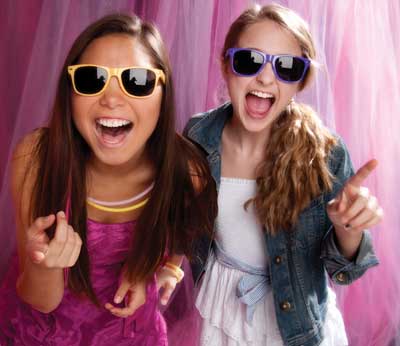 How do you plan to "up the fun factor" at your middle school dance? Let us know.