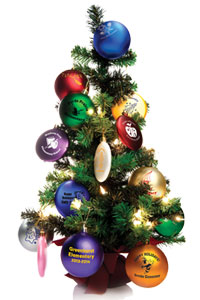 It's that time of year again. Time to plan a school holiday party for your kids. Take your classroom parties to the next level with some of these ideas. Our holiday game ideas and prize ideas are surefire ways to keep your kids engaged. You can even use these ideas to motivate them and build excitement for the big day. Reveal one game or prize for a week leading up to your classroom party.
Game Ideas:
• Pin the Star on the Tree — a creative holiday twist on the standard Pin the Tail on the Donkey game
• Holiday-themed Scavenger Hunt — hide holiday items in your classroom or throughout the school for kids to find
• Christmas Charades — kids act out characters like Frosty, Rudolph, or Mrs. Claus
• Christmas Win, Lose or Draw — divide kids into teams and have them draw holiday items like an angel or gingerbread men in one minute
• Name That Holiday Tune — see how fast students can recognize those catchy Christmas songs
Prize Ideas:
• Fun Packs — hand out a fun pack to each winner or hand out the individual items as prizes
• Long Arm Plush Reindeer — this a cuddly Christmas prize little kids will love
• Red & Green Beads — kids will love adding festive holiday beads to their outfit
• Red & Green Wristbands — create custom wristbands with a holiday greetings message
• Custom Gold Star Stickers — add a brief holiday message to festive gold stars
• Shatterproof Ornaments — older kids will love these colorful ornaments
Happy Holidays from Anderson's.