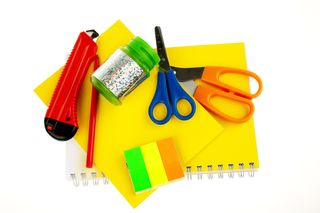 As the year winds down kids love to reflect on all they've done and all they've learned. Help them preserve those memories with a Memory Book they make themselves!
Materials:
Paper for pages (at least 4-6 per child)
Craft Supplies; markers, crayons, scissors, glue
Stickers or other embellishments
Any photos, craft projects, or work the children have done throughout the year
Cover Materials any of the following would work well:
Construction paper or card stock (two pieces per child)
3-ring Binder or folder for securing the pages.
A Custom Book Cover to use over a binder or notebook.
Instructions:
Start by having the kids write a word or phrase at the top of each page to guide them, these could also be printed ahead of time.
Some examples: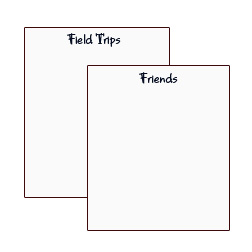 Field Trips
Science Projects
Art Projects
Friends
A Fun Day
A Silly Memory
Autographs
A message from my teacher (or Mrs.________)
Then go to work, have the kids write or draw on each page. If you have pictures or projects from the year they can include those.
Make your cover with a hole punch and some yarn or string, or you could simply staple them together.
You get a fun activity to fill those last few days of school, and the kids get a great keepsake!
How do you help your kids remember their school year?