Hold a cause event to get your entire student body united around one special cause. Ideas for your cause event include a Pink Out day, homelessness, environmental causes, or volunteering at a children's hospital. No matter what idea you choose, there are five must-have items you need for a successful cause event day.
1. Banners/Signs
Every special cause needs to promoted and advertised. Be sure to use custom banners and signs to let your students know what the cause is, where to volunteer, what the goal is, etc. Signs like these are easy ways to advertise your cause, create hype, and make it easy to participate.
2. T-Shirts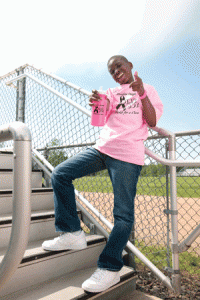 Creating custom T-shirts for your cause volunteers is a great way to unite everyone who chooses to get involved. T-shirts can also be a great fundraising idea. You can sell custom T-shirts to raise money for any cause.
3. Balloons
Balloons are a definite must-have for a Pink Out or other health-related cause event. Like signs and banners, balloons help you advertise your cause and create hype, or you can turn them into a fundraiser. Sell the balloons and have everyone who buys one write a special message on it to a loved one. Then the balloons can be released as a "Message to Heaven" on the day of your event.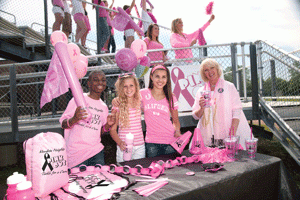 4. Fundraising Items
Other fun ways to raise money are with daily raffles, a prize wheel during lunch periods, and coin drops set up in your school entrance, cafeteria, or by the offices.
Ready to put on a cause event at your school? We can help with custom imprinted products. Shop now at itselementary.com