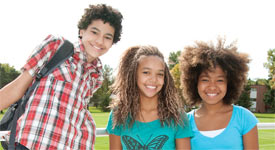 Building connections with each other and the community is important to middle school students' academic and social success. These opportunities are what help us build and instill important character traits in our future leaders. Getting students involved and keeping them that way isn't always easy. It's Elementary has some fresh and fun ideas to raise student connectedness while building character in your community and your middle school students.
Activities That Build Character with Connectedness
School activities are a great way to encourage middle school student engagement. These middle school activities help build new interests and skills. Here are some fun clubs that are outside of the traditional sports, drama, student council, and academic clubs. These clubs speak directly to middle school students and the things that are important to them:
• Chess Club       • Frisbee Club               • E-book Club
• Anime Club      • Craft Club                   • Movie Club
• Guitar Club      • Photography Club     • Environmental Club
• Walking Club
Events That Connect Students and Your Community
Being part of school events helps raise junior high student involvement while finding them a place to use and build their strengths. By keeping kids connected to their school, their community and each other, these organized events encourage kids to get involved, work together, and think globally. This is the character you as an educator want. Here are some fun ideas Anderson's can help you with along the way: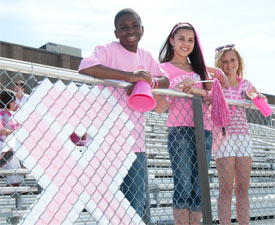 Cause Events (like a Pink Out for Breast Cancer Awareness)
Middle School Food Drive
Community Service Day
School Spirit Week
Recycling/Global Awareness Day
Building Character in the Classroom
Try some of these fun ways to keep kids engaged and learning in the classroom:
Cooperative Learning! Working together helps keep things interesting and teaches kids valuable skills like cooperation and responsibility. Team building exercises also help kids to draw on the strengths from their group. These skills help them build leadership.
Character Counts! Focus on character-building and respect for others. Give kids a say in classroom rules and consequences, and encourage kids to work together to solve problems. It's also important that your scholars know what character is. It is not something we are born with, it is something we build. Character is what makes us who we are and what builds success in our young leaders.